Sara Helms – Regional Manager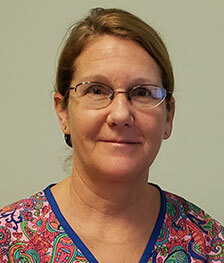 Sara Helms brings a loving heart and many years of management to her position as Administrator. Sara worked for twenty years as a Manager/Supervisor for Customer Service and Delivery for a post office serving a community of over 100,000. In this position, Sara managed a staff of over 75 people, held direct responsibility for the day to day operations, scheduling, timekeeping, labor relations, customer service, PR and marketing as well as the management and evaluation of all employees. Her position also required that she be responsible for staff training and compliance with safety and health regulations. Prior to her tenure with the USPS, Sara's family developed and owned long term care communities and she was instrumental in opening three communities in Washington.
Although her business experience is invaluable to the operation of Marjorie House, more important is the loving care she brings to our residents which makes a difference in their lives. Like most of our employees, Sara can wear many hats and chooses to do those tasks she sees are necessary at that moment. Whether passing medications as a delegated med aide, providing comfort as a resident aide, or doing payroll for our employees, Sara approaches all these necessary moments with a resident-centered attitude and the quality of resident life as her focus. You frequently hear her say to staff, "remember why we are here (for the residents) and your decisions will be easy (because they are resident centered)".
After graduating from the University of Oregon, Sara began what she considers to be her most important and rewarding job – being "Mom" to Branden, Alexis and Tyler. With her children, Sara enjoys outdoor activities, Friday night movie nights, taking the dogs to the beach and gathering with extended family. All of her children have grown up enjoying the rewards of meeting and knowing residents. Sara holds both OR and WA Administrative certifications and has in-depth continuing education in dementia care and communication.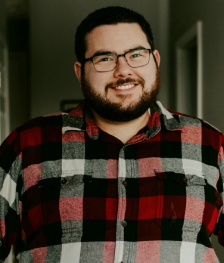 Marshall joined Marjorie House May of 2021, bringing to the team 12 years of experience working in assisted living and memory care as well as a passion for helping seniors. Marshall began his career working as a Dietary Aide and Cook then quickly wanted to learn more about long term care. He filled a number of positions, including Caregiver, Lead Med Tech, running medical transportation, Service Plan Coordinator and Resident Care Manager. Marshall was responsible for managing up to 60 seniors at a time, creating person centered care plans to fit every individual's needs, and supervising staff ensuring that residents needs were met. One of the best gifts an Administrator can give to staff and residents is knowledge of all positions. He relates to every need in the building, and can step in should the need arise.
Marshall strives to continue to learn and improve the lives of seniors through a person-centered care approach, holding a high standard for all members of the team, and working with every department to ensure every aspect of one's care is covered.
Marshall grew up and lived in Forest Grove for most of his life, graduating from Forest Grove High School in 2010. He moved to Carlton in 2021 onto a farm. In his spare time he enjoys spending time outdoors hiking, camping, fishing, spending time with his dog and cats, and going on adventures with his girlfriend Amber.
Gabrielle (Gabby) Marsellis, LPN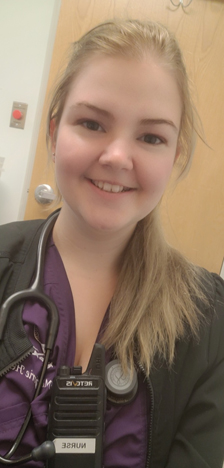 Gabby joined the Marjorie House team at the end of this summer. A graduate of the Institute of Technology, Gabby has been an LPN for a year and a half and is working toward her RN degree. A class in anatomy her junior year in high school – plus a natural desire to help people - opened the door to a career in nursing, and Gabby moved her professional goal from the veterinary field to pursuing her nursing degree.
In her private life, Gabby enjoys anything outdoors – especially the beach, outdoor sports activities with family and friends, video games with that same special group, and Disneyland. Although Gabby doesn't have children, she does share life with her cat, Bucky.
Gabby has brought a good deal of joy to our residents, along with her professional skills. She states that no matter how small or great the task is, anything that helps our residents to be safe, happy, and more comfortable is her goal to accomplish.
Stating that she "loves working at Marjorie House", it is clear that her character, professionalism, love of residents and dedication to the team effort are an asset to fulfilling the Marjorie House mission.
Vanessa Gutierrez – Life Enrichment Coordinator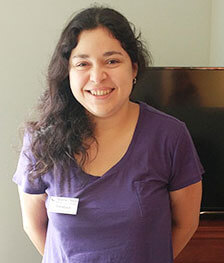 The core of any excellent memory care is a vibrant life enrichment program that brings a wide variety of fun and exciting activities to the community daily. Life Enrichment Coordinator Vanessa, spends every day doing just this. Vanessa's enthusiastic and caring personality invites and welcomes all residents and their friends and families to participate. Whether focused on physical exercises to strengthen and assist residents with activities of daily living, mental exercises – such as puzzles and games – to keep the mind active and challenged, or social moments of entertainment or quiet conversation, Vanessa brings herself completely to the task, being constantly aware of each individual's needs and abilities. She states, "I like the fact that my residents don't mind my eccentricities, my shifting sense of humor (from corny to dry) or my lack of physical graces. They appreciate my willingness to dance and sing, even though I'm off-key sometimes. I am proud to be their friend and confidant." While the program provides socialization and a sense of community among residents, families and the staff, it is always adapting to meet the individual needs of each resident.
Vanessa graduated from Linfield College where she earned a Bachelor's of Science in Psychology. At Marjorie House Memory Care Community Vanessa has found a meaningful career where she can – and does – make a difference.
Mike Minchew- Maintenance Supervisor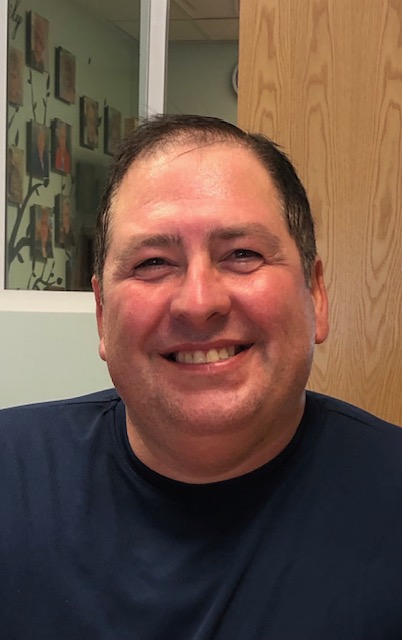 Equally comfortable with a hammer in his hand or a resident on his arm, McMinnville native Mike Minchew brings great skill and close to a decade of elder care experience to Marjorie House in his role as Maintenance Supervisor. Anyone that thinks this type of work isn't fun has never worked with Mike! A patient and caring person who believes having the chance to assist residents on a daily basis is a wonderful opportunity, Mike takes pride in being the staff member who maintains the resident's "Home". It's never a surprise to see Mike assisting residents and participating in activities, or jumping into the kitchen to cook if needed. His attitude of "I'm here and I'm willing to help" brings excellence and care to all that he does.
Mike studied Computer Design and Computer Aided Manufacturing in college but feels his position at Marjorie House allows him to share not only his skills, but the joy he feels in this special environment. His natural inclination toward problem solving proves useful as he quickly and efficiently identifies issues and finds solutions.
Mike enjoys assisting others with projects, barbequing, spending sunny days on the river and watching super hero movies, which are his favorite form of entertainment. Given the nickname "Sup" by staff, Mike lives up to the name and is the super hero watching over Marjorie House.
Kathy Anderson – Front Housekeeping Supervisor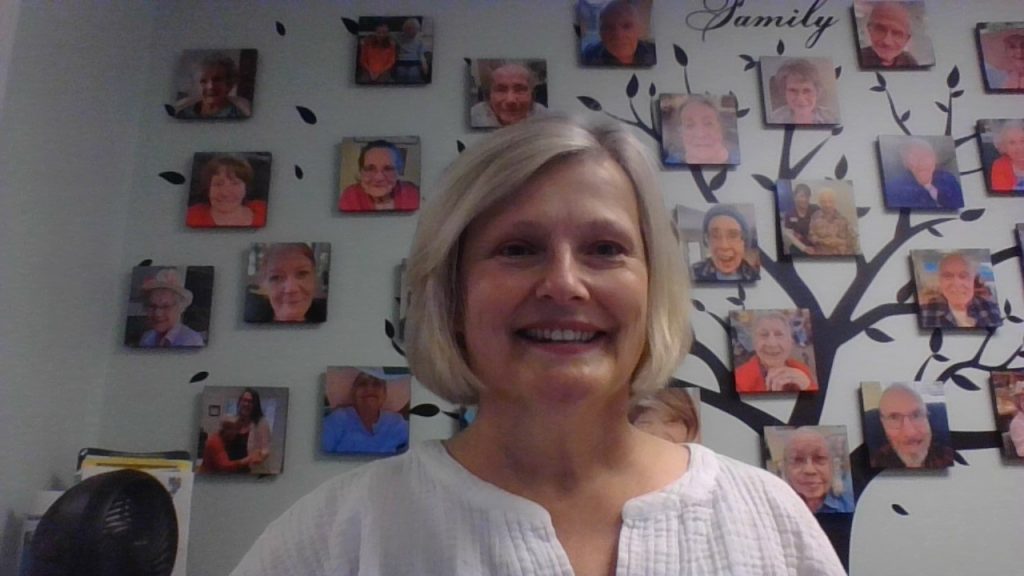 After working for 15 years in the Buffalo Public School system, Front Office Manager Kathy Anderson and her husband I decided to sell their home and move to Oregon where their four daughters and three grandchildren live. It was a lucky decision for Marjorie House!
Kathy was hired at Marjorie House eight months after its grand opening and became "the face of Marjorie House" as the Front Office Manager. Kathy states "It is my desire to walk through the doors of Marjorie House each morning armed with compassion, kindness and respect. I learn so much from our residents and am touched by their desire to still give. Whether it be in wise words or a piece of candy or just a tender hug. It's all a gift to me." There is not one day this attitude isn't a gift to our residents, families and visitors.
Kathy and Lou love being with family, sharing their new home in McMinnville every chance they get.
Kathy and Lou have re-discovered gardening. Flowers, plants and shrubs have become Kathy's newest hobby. Kathy also enjoys reading and swimming along with watching musicals and old westerns.