Welcome To
Marjorie House Memory Care Community
MEMORY CARE FACILITY FOR INDIVIDUALS WITH DEMENTIA
Marjorie House Memory Care Community provides person-centered, long-term care for individuals suffering from all stages of dementia. In addition to 24-hour nursing assistance, our staff provides daily activities and a Life Enrichment Program to ensure your loved one is well-taken care of. Located in McMinnville, our memory care facility will provide your loved one with a safe, secure, and structured environment to enhance their quality of life.

WHY MARJORIE HOUSE MEMORY CARE COMMUNITY
Marjorie House Memory Care Community was designed specifically to meet the special needs of residents living with a dementia diagnosis, including Alzheimer's.
The design, based on over 20 years of research and education in the memory care field, considers every aspect of life quality in an excellent care environment. From sight lines and lighting to the color palette, room dimensions, art/décor, and building flow, Marjorie House was designed to meet the very specific needs of our very special residents.
What Sets Us Apart
Along with extensive dementia education and training in order to understand the disease, its progression, effects on the individual and impact on loved ones and family, our staff provides person-centered care to each and every one of our residents. Person-centered care gives a voice to those being served and embraces each individual's values, routines, and preferences. The combination of our building design, staff education and training, and care approach creates a culture that is life-affirming, satisfying, purposeful, and meaningful.
OUR EXPERTISE
Whether your family member or loved one is suffering from Alzheimer's Disease, Vascular Dementia, Lewy Body Dementia, or any of the other numerous forms of dementia, our memory care facility provides a safe, secure, supervised, and caring environment that combines all the comforts of home with features designed specifically to enhance life for individuals with a diagnosis of dementia.
Contact us at Marjorie House Memory Care Community today for more information about our community.
FEEL SAFE AND SECURE WITH US
All our caregivers are well equipped with the proper mindset, personality and compassion to provide round-the-clock care for our residents. We create a care plan based on Person Centered care that respects the resident's individuality and recognizes their needs. Our fully secure community provides residents with independence and privacy in a safe environment.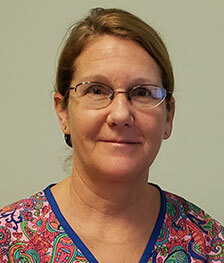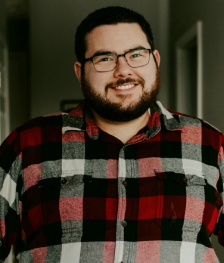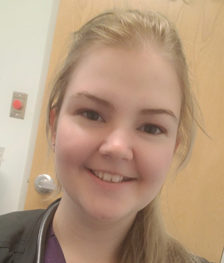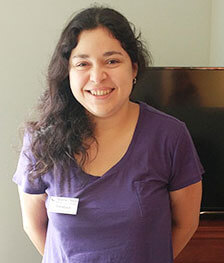 Vanessa Gutierrez
– Life Enrichment Coordinator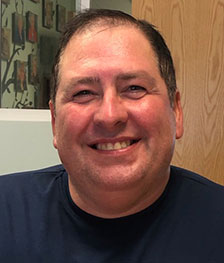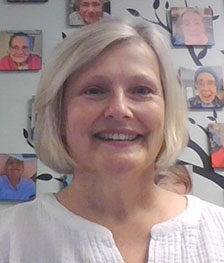 Kathy Anderson
– Front Housekeeping Supervisor

- C. Lowrance
My husband has had lovely care at Marjorie House. I had been so concerned at first, but I soon realized the staff treated every resident with love and kindness. The...

- K. McDaniel
The name is "Marjorie House", but it has quickly become "home" for my family member and the others who have come to live here. The entire staff immediately strives to...

- Ramer Family
In the first hour she was there, she "lived" more than in the last seven months combined at (her previous facility name omitted)! In the end, the final result is...